6 Best Substitutes for Rotel for Your Next Food Adventure
There are plenty of substitutes for Rotel that people aren't aware of. So, this article will take you though my personal favorite 6 Rotel alternatives that you can try to enhance the flavor of your dish.
Rotel is a famous American brand that manufactures canned tomatoes and green chilies often used in Tex-Mex cuisine.
Its unique flavor profile adds a sweet and spicy taste to salsa, dips, casseroles, and stews.
However, if you cannot find Rotel in your local grocery store, there are various alternatives you can try.
Salsa, canned diced tomatoes, tomato puree, lemon pickle, canned Jalapenos, or other homemade Rotels are a few of the best substitutes for Rotel.
Simply stating, Rotel is just a brand of canned tomatoes with green chile pepper which is often used for many Mexican and Southwestern dishes. In this post, we are going to look at some of the things that you can substitute Rotel with!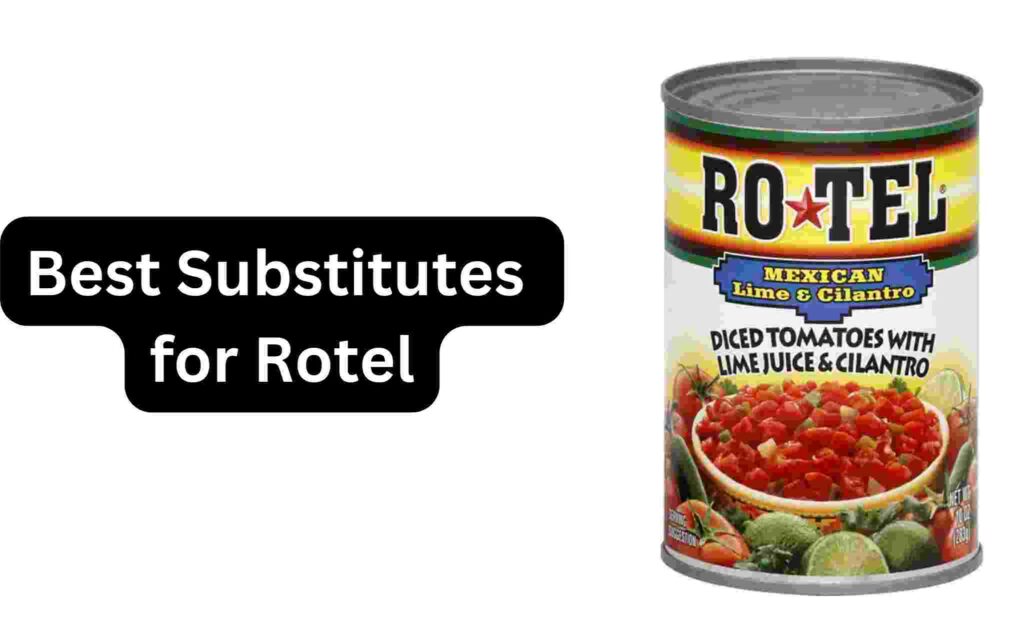 What is Rotel and what they taste like?
As already stated above, Rotel is a brand of canned tomatoes that are used in various dishes to enhance the overall taste of the dish.
It can be used in any dish to improve the flavor, however, people mostly use Rotel and its substitutes in Mexican cuisine such as Tex Mex.
If you have spice tolerance then you would definitely like Rotel because it has a hint of green chilies which makes it spicy and more flavorful.
If you haven't tried Rotel before then I would highly recommend you to give it a try at least, however, people with lower spice tolerance might not like it.
If you do like Rotel but are unable to grab it from your grocery stores then don't worry there are plenty of Rotel substitutes that you can try.
My personal favorite 6 Best Substitutes For Rotel
From some simple ingredients to making Rotel at home, you can check out some of the best Rotel substitutes below.
1.    Canned Diced Tomatoes
In most recipes, canned diced tomatoes work well as a substitute for tomatoes used in Rotel. Why? They have a matching texture and the same tangy flavor profile.
The only downside is that canned diced tomatoes can be a bit bland as compared to Rotel. But here's a quick fix.
How to substitute:
You can start by adding green chilies to the puree and depending on your requirements you can add garlic paste, chili powder, other seasonings, etc. If the texture is not according to what you can you can also blend them with other mixtures and make it finer.
All in all, it is the most preferred substitute in comparison to others as it gives the same texture and flavor by adding some extra ingredients.
2.    Salsa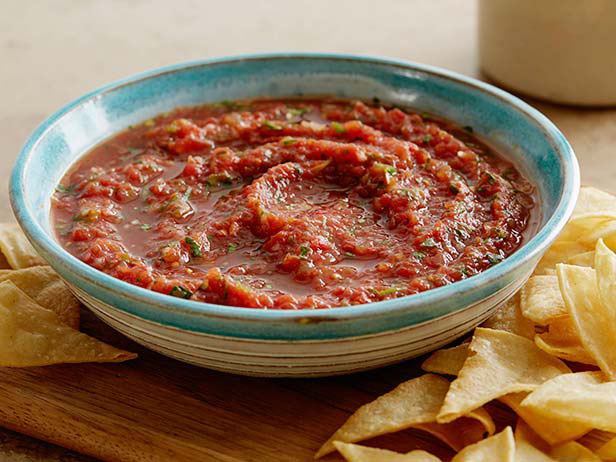 In most of the recipes, Salsa acts as just the perfect replacement for Rotel sauce. Salsa, just like Rotel, is made by mixing tomatoes, and onions with other seasonings and spices like peppers, garlic, and green chilies.
How to substitute:
If your dish calls for a can of Rotel, you can substitute it with an equal amount of salsa. Basically, you simply need to follow a 1:1 proportion. So, you can substitute 1 tablespoon of Rotel with 1 tablespoon of salsa.
However, you should remember that salsa differs from Rotel in terms of its texture. You can process the salsa in a blender and blend just a few times and process it to a finer texture if you're worried about it having a too-chunky texture in a recipe substituting Rotel.
Important consideration:
You should also consider that different salsas will have different flavor profiles. Some might be sweeter whereas some can be hotter.
You might need to add more spices or change the amount of salt to suit your tastes in order to change the flavor of your recipe.
3.    Tomato Puree and Green Chillies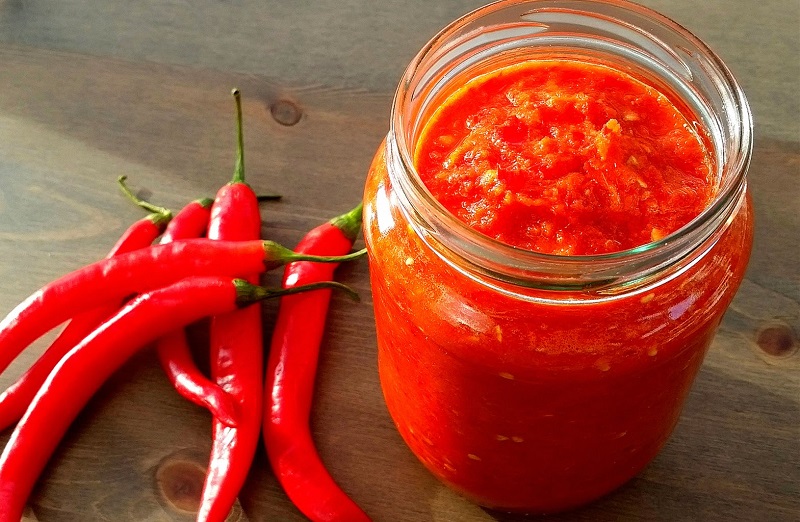 Rotel is basically a mixture of crushed tomatoes and green chilies. So, simply mix and blend these two ingredients together to get a Rotel substitute!
How to substitute:
To make tomato puree a perfect substitute for Rotel sauce you have to add some spice like green chilies and you can very easily find canned and diced chilies at all the nearby grocery stores. You can also add other seasonings like garlic, pepper, etc. depending on the taste and spiciness you need in your dish.
Overall, tomato puree is a good substitute for Rotel if you want to experience a different combination of spices with tomatoes and make it tastier.
4.    Lemon Pickle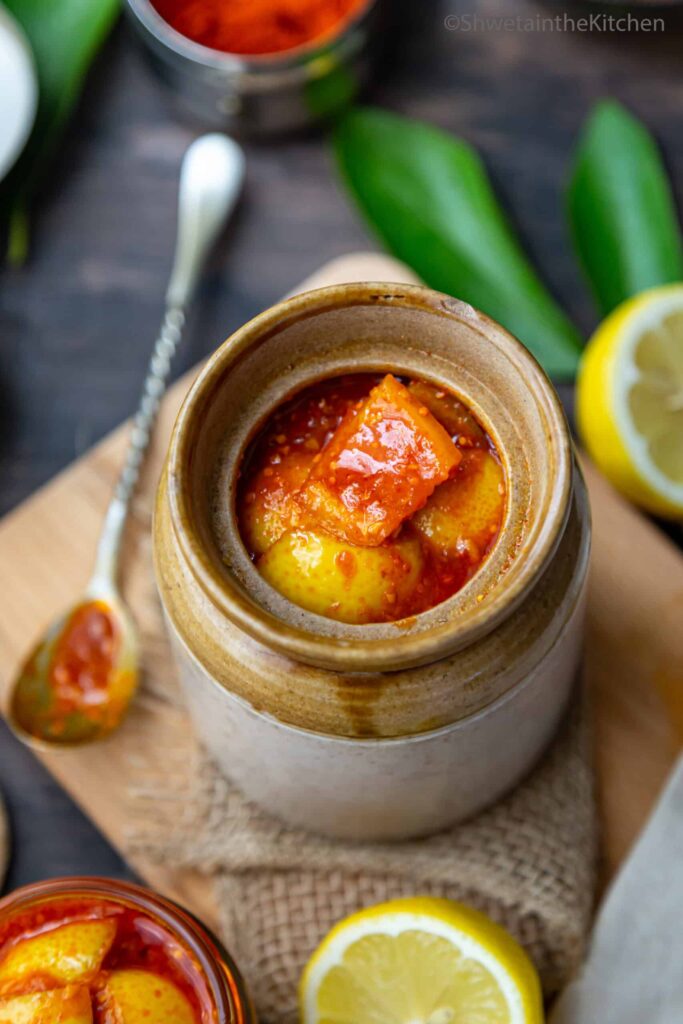 You must be thinking that lemon pickle does not have a single ingredient that is used to make Rotel, so, how can it substitute Rotel in a dish? The answer is very simple to this. Lemon pickles will provide your dish with the same zesty and citrusy flavor as Rotel. And the best part – is you can easily find lemons!
How to substitute:
The tangy flavor of lemon pickle and Rotel is almost similar. So, a 1:1 substitution should work well. If you want a finer texture, you can process lemon pickle in the mixture while adding basic ingredients like green chilis and tomatoes, and other seasonings to it according to the requirement of the dish.
Though it's not an absolute substitute for Rotel, it can add the same freshness and punch to the dish that needs Rotel.
5. Making Rotel At Home
What can be the best possible substitute for a store-bought Rotel? Yes, a homemade Rotel!
You can make your own Rotel according to the requirements of the dish you are making and your taste. It's made of some very general ingredients.
To make homemade Rotel, take a certain ratio of tomatoes that are suitable for puree, for example, Roma tomatoes, and mix it with the desired ratio of green chilies with pepper, oregano, onion, and garlic.
How to substitute:
Since it's basically Rotel, all you need to do is substitute Rotel with a homemade one in 1:1 proportion.
Making a fresh Rotel is the best option when you are considering your health and the number of ingredients that are going in.
6.    Canned Jalapenos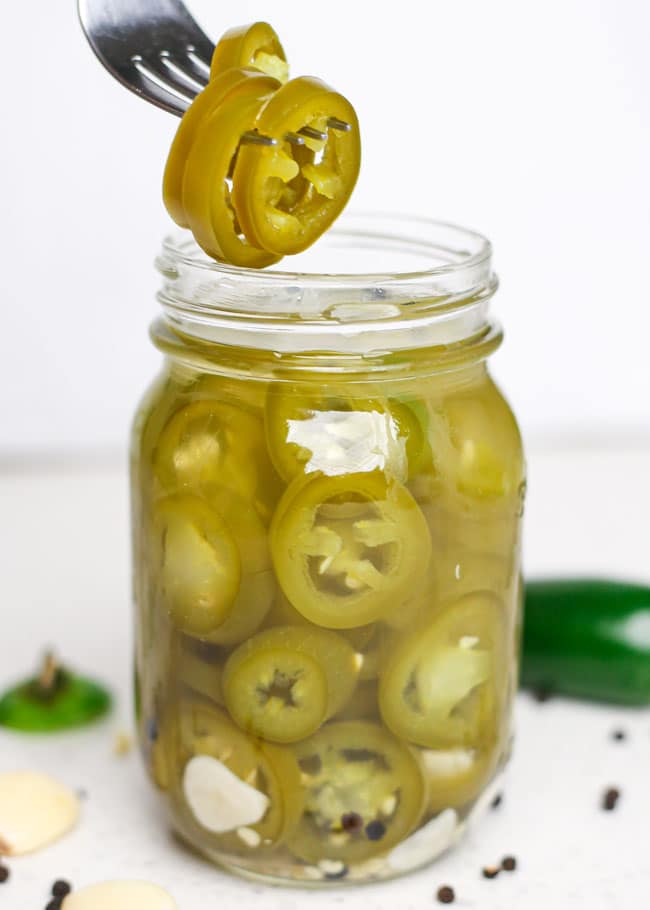 Canned jalapenos are also not an exact substitute for Rotel because of their different flavor and texture profile. However, it can be made a substitute for Rotel by simply adding a few more ingredients.
You can get a similar flavor profile by simply chopping jalapenos into small pieces and adding them to your dish with some other seasonings like pepper and garlic to match the flavor of the Rotel.
How to substitute:
You can use the Jalapeno mix as per your taste preferences.
Quick tip:
Jalapenos are a bit spicier in comparison to green chilies so you can adjust the amount you are adding.
Also Read:
Conclusion
In conclusion, Rotel is a flavorful ingredient integral to many Tex-Mex dishes. However, if you cannot find it in your local grocery store, there are various substitutes you can use.
Diced tomatoes and jalapenos, salsa, canned tomatoes and chile peppers, and fresh tomatoes and peppers are all suitable substitutes for Rotel.
Just remember to adjust the liquid ingredients and seasoning to taste and create magical dishes!