10 Best Mexican Restaurants in San Antonio 2023
San Antonio is known for its Mexican food scene, and today I am going to share some of the best Mexican restaurants in San Antonio with you. So stay tuned with us.
Situated in Bexar County in Texas, San Antonio is the second-largest city in the Southern United States. Having been a part of Spain in the early 1800s before gaining independence and due to its location which is close to the border of Mexico, San Antonio is heavily influenced by Mexican culture and heritage. From their monuments to cultural celebrations, and of course, food as well! You will find some of the best Mexican restaurants here in San Antonio.
Mexican food, with its rich flavors, and delicious and spicy dishes is one of the best-found cuisines in San Antonio. Paloma Blanca Mexican Cuisine, Ernesto's Mexican Specialties, Mi Tierra Café y Panadería, El Mirasol, La Fonda on Main, Pollos Asados Los Norteños, Garcia's Mexican Food, and Taquitos West Ave are some to name a few.
Whether you are a local or a visitor, these places are worth the visit! If you are curious about the delicious dishes and best places to taste Mexican food, read on to find the perfect restaurant to visit.
The Best Mexican Restaurants In San Antonio
So below I am going to share list of the best Mexican restaurants in San Antonio, so sit back, relax and keep reading this guide.
1. Paloma Blanca Mexican Cuisine
Located in the heart of San Antonio, Paloma Blanca is another Mexican restaurant in San Antonio that is known for its lovely dining rooms and cantina that provide the perfect ambiance for delicious Mexican food. 
I highly recommend their enchiladas which are covered with their signature Crema Chipotle and topped with queso fresco and sour cream.
Among their Especialidades de la casa (House specialties), the Tacos De Camaron with grilled shrimp and corn tortillas topped with avocado, cabbage, and tomato is out of the world!
This Mexican restaurant also provides a gluten-free dinner menu and a Paleo menu too.
They are popular for their exquisite wine selection that goes in hand with their Mexican dishes.
You might want to make a reservation before dining in as they are generally packed unless you get lucky and find a table immediately upon entering the restaurant. They have facilities for dine-in, curbside pickup, and make deliveries through online orders.
2. Ernesto's Mexican Specialties
Next on this list, we have San Antonio's most popular Mexican restaurant in San Antonio known for its wide range and flavors of sauces. When you walk in here, go straight to the gourmet chef specialties on the menu and take a recommendation from the staff for a good sauce to complement your dish. 
You have to try out their crabmeat and shrimp Veracruz which is a spectacular combination of crabmeat au Gratin with cheese and grilled shrimp with their Veracruz sauce served with rice and boiled tomato that will leave you coming back for more and more!
It is the perfect place for a romantic date with your partner. With its charming and warm atmosphere along with the care and attention given by its chef, you will have one of the best dining experiences of your life.
It has one outlet and is located on Jackson Keller Road and doesn't provide a delivery service.
3. Mi Tierra Café y Panadería 
Started off as a simple three-table cafe for farmers and workers, and now 80 years later is a landmark known across the globe. Situated in downtown San Antonio. Mi Tierra is one of the finest Mexican restaurants in the city.
With options for dine-in, curbside pickup, and delivery to your doorstep, you can enjoy their delicious food from anywhere.
They have nachos topped with guacamole and beef, Quesadillas derived with Pico de Gallo and cheese, and chicken and cheese enchiladas topped with mole sauce, green tomatillo sauce, and Monterrey jack cheese that will melt in your mouth.
Their Tex-Mex favorites part of the menu has a deluxe Mexican dinner which comes with ribeye steak ranchero, enchilada, and crispy beef taco that is a must-try in their restaurant. You can also visit their bakery which has exciting items.
4. El Mirasol
Located in Alon Town Center, offers authentic Mexican dishes since 1979 handing down the recipes through the generations so you know they're going to be good! You can visit El Mirasol in San Antonio for breakfast, lunch, or dinner, and they provide delivery as well. 
Their Pescado Al Ajillo Platillo with tilapia lightly breaded and sauteed with chile guajillo and garlic is one of their most popular dishes. With rich flavors and spicy dishes, you can satisfy your Mexican food cravings here at El Mirasol.
5. La Fonda on Main
Talking about Mexican food recipes being passed down for generations, La Fonda on Main is the oldest Mexican restaurant which started in 1932. You can make yourself home in their cozy and lush patio and dining room.
Their Camarones Al Ajillo which is gulf shrimp with chile de arbol and garlic butter sauce and Verdes enchiladas with shredded chicken, green tomatillo sauce, and beans is finger-licking good! You should also try out their margaritas, they're the best in town!
La Fonda on Main is located on North Main Avenue and I would strongly recommend that you reserve your table to experience a great dinner.
6. Pollos Asados Los Norteños
Pollos Asados started as a food truck and now serves people from all over the world. If you are craving some typical American fast food but with a twist of Mexican spice and flavor, you should definitely visit Pollos Asados Los Nortenos.
From classic, bean, and Norteno burgers to parrilladas and beverages, you will find the perfect lunch here.
I would strongly recommend you try out their grilled meats which are served with charro beans, pico de gallo, corn tortillas, and guacamole. You can either go for their Fajitas or Brochetta, both of which are flavorful and mouth-watering, to say the least.
They are situated in two locations, one on Rigsby Avenue and the other on Walzem Road.
7. Garcia's Mexican Food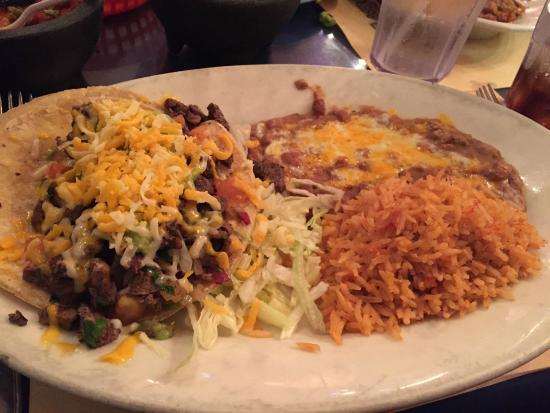 With a cozy ambiance and great staff, this restaurant specializes in Mexican cuisine. If you die for great steak then the experience that you will have in Garcia's Mexican food will be out of this world, and I can bet on it. I always try out their Steak a la Mexicana with sirloin strips and jalapeno peppers. 
Their tacos are great for breakfast and their Mexican plates will leave you coming back for more. The Mexican dinner comes with 2 enchiladas, gravy with crisp or soft tacos, and refried beans.
Garcia's Mexican Food is located on Fredericksburg Road and provides delivery services right to your doorstep as well.
8. Taquitos West Avenue
Want to taste the best mini tacos in San Antonio? Taquitos makes the best mini-sized tacos with unique flavors that are absolutely tangy-licious!
The tacos they make include Chorizo tacos, Bistek tacos, Lengua tacos, Cabeza tacos, Tripas, Suadero tacos, and regular tacos. Along with these delicious tacos, you can also select a side dish and dessert to complement it.
You won't need to worry about the prices as they have made their dishes super tasty and affordable. They also take special requests for tacos, so if you have any particular flavor you wish to try, they are at your service! The outlet is located on West Avenue.
9. Tito's Restaurant Y Cantina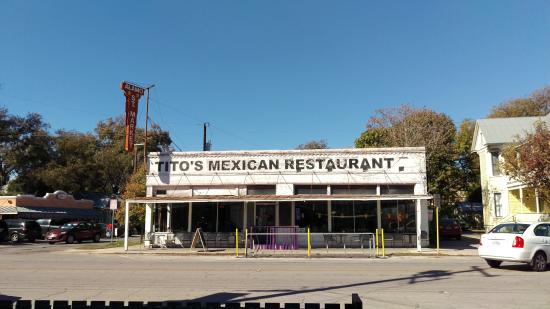 Located in the historic King William District, Tito's restaurant serves homemade and authentic Mexican dishes. With a wide range of signature cocktails, they also have a cantina where you can catch up with your friends and have a great time.
Who doesn't love a good taco? Tito's restaurant has special tacos as a part of their special menu items and you should definitely try the Tacos Banados which are barbacoa tacos topped with Tlaqupaque salsa sauce and served with charro beans and sliced avocado. SO GOOD!
They also have delicious enchiladas, nachos, and burritos that are heavenly and will literally melt in your mouth. They also have a happy hour that occurs during the week with amazing prices for their Mexican dishes. You don't want to miss that out!
10. Los Barrios Mexican Restaurant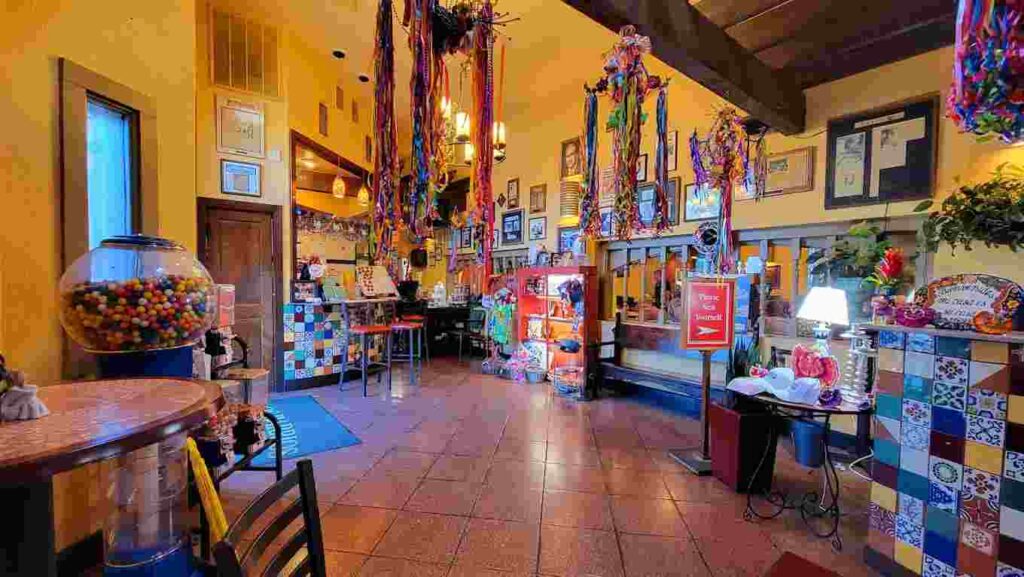 Are you looking for a nice and welcoming dine-in to go with your family? The last restaurant on our list is none other than Los Barrios which serves continental Mexican dishes and is the perfect spot to dine with your family.
Their most popular dishes include the presidential puffy tacos with your choice of filling that can be beef, chicken, or guacamole, topped with tomato and lettuce, and the enchiladas Mexicanas which are three enchiladas filled with Queso Fresco and sauteed with red pepper sauce, and the Pollo En Salsa which is two grilled chicken breasts topped with your favorite salsa sauce and queso chihuahua.
Los Barrios also serves Tex-Mex-style dishes and has a happy hour during the weekdays. It is located on Blanco Road and has facilities for dine-in, curbside pickup, and delivering the food to your doorstep on online ordering as well.
Related Articles:
Conclusion 
When it comes to Mexican food you can not go wrong with the above-shared best Mexican restaurants in San Antonio. The list that we have shared above is prepared by our expert research team, you can satisfy your Mexican food craving with these amazing restaurants that we have shared above.
If you want to enjoy Mexican food with your parents, friends, or your partner then these best Mexican restaurants in San Antonio will not disappoint you.
If you know any other best Mexican restaurants in San Antonio then do let us know by dropping your valuable comment in the comment section below, and we will try to include it in our list.