10 Best Restaurants in Portland 2023
This guide will take you to the 10 best resturants in portland, so keep reading this article till the end.
Portland is one of the favorite destinations for food lovers. Being known for its food scene, it draws both locals and visitors to experience the famous dining experiences. Being home to multicultural and diverse food scenes, they have international cuisines like Italian, Mexican, Middle Eastern, Korean, Indian, Thai, and many more global tastes, farm-to-table restaurants, food carts, seafood, and many other cuisines that make it a food-centric city.
Portland has some notable outlets that offer delicious food and dining experience. Nong's Khao Man Gai, CAN FONT, Andina, Le Pigeon, Paley's Place, Piazza Italia, and Portland City Grill are some to name a few.
If you are curious about the best dining places that offer drool-worthy food in Portland, you are at the right place! Here are the 10 best restaurants in Portland, Oregon, that you must visit at least once.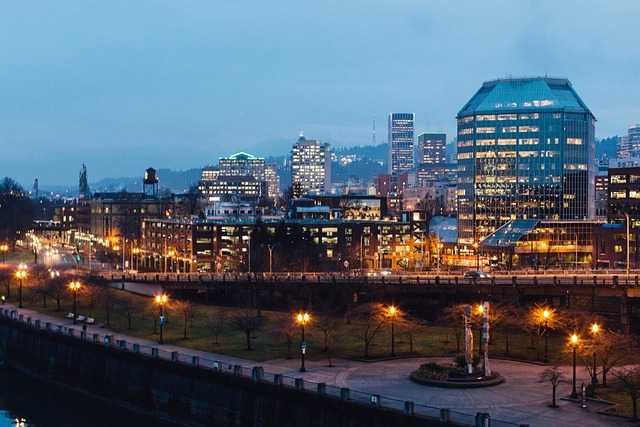 Best Restaurants In Portland (My Personal Experience)
Here I am sharing my picks for best restaurants in Portland, now without wasting any further time let's begin.
1. Andina
When talking about the best restaurants in Portland, how can I forget Andina? it is undoubtedly considered as one of the best resturants in PDX.
Andina is a famous restaurant in Portland that gets its inspiration from Peru's culinary traditions. Consisting of a Novo-Andean and Peruvian main course, their most famous dishes include Lomo Saltado which is beef tenders with tomato and oyster sauce served with garlic rice and Yukon gold papas fritas.
They are also very famous for their Aji De Gallina which is chicken dipped in aji amarillo peanut sauce and their Arroz Con Mariscos which is a Peruvian-style paella that has rice infused with sofrito de ajies and seafood such as octopus, shrimp, calamari and so on.
Also Read: Best Desserts In Portland
If you love to start your meals with a good soup (just like me!), then the Lacro Serrano which is a stew with Andean Tubers and cheese is a must-have starter.
Andina is located on Northwest Glisan Street and has both dine-in as well as takeaway facilities.
2. CAN FONT
Can Font is a known restaurant that offers Spanish cuisine with a little bit of a modern twist to it. If you are craving some rich flavored food and authentic spices from the streets of Spain, Can Font is the perfect place to visit. The menu at Can Font displays a variety of dishes with Spanish flavors such as paellas, tapas, seafood, and grilled meats.
The dishes here are inspired by the cuisine of Barcelona. You should definitely try out the Paellas served in Can Font as they are known to be one of the best in Portland. They also have an exquisite collection of wines that compliments the meals.
Can Font is open in the evenings from Tuesday to Friday and from 10 in the morning on the weekends. It is located on Northrup Street and has one outlet in Portland.
3. Nong's Khao Man Gai
Nong's Khao Man Gai is a famous restaurant in Portland, Oregon, which was founded by Nong Poonsukwattana. She introduced her traditional Thai recipe in Portland in the form of Khao man gai, which is jasmine rice served with chicken in a flavorful broth.
I highly recommend Nong's Khao Man Gai due to its simple yet satisfying flavors which are now the signature dish of the restaurant. Nong's Khao Man Gai has two outlets one in Ankeny Street and the other in 13th Ave. You can also order their food online.
4. Le Pigeon
The most famous French-inspired cuisine and thoughtfully prepared dishes are made by their award-winning chef, Gabriel Rucker. Le Pigeon serves an interesting combination of flavors with their unique sauces and dishes such as Foie Gras, mussels scampi, and grilled pigeon.
Some of the popular starters include Steak tartare with toasted walnut and Asian pear along with malted parsnip, Gnocchi de Pigeon with three cheese gnocchi, creamy pigeon, and rhubarb ragu, and grilled lamb ribs.
With their innovative setting and unique dining experience, Le Pigeon was able to put Portland on the international culinary map. If you love trying dishes that are most likely not found anywhere else, Le Pigeon is the perfect restaurant to visit.
It is located on East Burside Street and has only a dine-in facility.
5. Southpark Seafood
Located at the heart of downtown Portland, Southpark Seafood has an inviting aura and a warm ambiance. It is perfect for you if you are a seafood lover as some of their popular dishes include clam chowder with gnocchi and braised bacon, Caesar salad, and Squid Ink Fettuccine.
I was thoroughly impressed when I found out that they only make use of seafood that has been fished or farmed in the most environmentally friendly way. If you love customizing your salads, Southpark Seafood is the perfect choice for you as they have an option of adding your choice of protein to your salad. It can be a Sauteed shrimp, Dungeness crab, King Salmon, or Flatiron Steak.
They are also known for their Oysters and chilled seafood feast which consists of a platter with a number of seafood for your large group of friends or family to enjoy with.
6. Piazza Italia
Are you craving some lasagna or spaghetti and want to enjoy a good soccer game with your family? Piazza Italia has it all! The perfect ambiance, the right atmosphere, and of course, the mouth-watering authentic Italian dishes served right at your table.
These dishes are prepared using excellent ingredients and offer various options ranging from pasta, lasagna, risotto, seafood, and many more. Their tables are spread inside and outside on the sidewalk so I would highly recommend you to make a reservation before going there. They have an outlet in Riverstone Condominiums and provide a facility for dine-in and online delivery.
7. Portland City Grill
Looking for a place with a stunning view along with a variety of dishes? If so, then the Portland City Grill is the perfect spot for you! Situated on the 30th floor of the Bancorp Tower in downtown Portland, they serve steaks, fresh salads, and seafood along with artisanal cocktails.
They offer different menus for lunch, dinner, happy hour, cocktails, and an after-dinner menu.
The center-cut Filet Mignon with grilled asparagus and Yukon gold mash potatoes is the most popular main dish along with their Pacific Northwest Cioppino which includes crab, calamari, white fish, shrimp, or even scallops. Honestly, I loved it!
They also have a system of shared plates wherein Kung Pao Calamari and their Thyme fried roasted shrimp is an extremely popular choice among diners. The Kung Pao Calamari has peanuts, red bell peppers, and the famous Kung Pao sauce, and the Thyme fried roasted shrimp has herbs, frisee, avocado, and remoulade which gives it a special taste.
8. Lechon
Lechon is known for its unique South American dishes and dining experience. Located in Southwest Naito Pkwy, the chef constantly creates unique dishes called the chef's tasting menu and it is absolutely delicious. You have to try it!
Among their most popular dishes include Lomo Saltado which is tenderloin tips sprinkled with pepper and has onion, soy teriyaki, and coconut rice. Brisket Empanadas is another of their famous dishes which has golden raisins, fontina cheese, and ancho aioli.
Some of their most famous seafood include pan-seared scallops, shrimp ceviche, and spiced tuna tiradito. Once you try out these dishes from Lechon, you'll want to keep coming back for more.
They have dine-in, takeaways and also follow a no-contact delivery policy for the safety of their diners.
9. Nodoguro
Having imported fish from Japan for their sushi, Nodoguro is an exclusive restaurant in Portland that serves authentic Japanese dishes that are well-known throughout the city. However, they serve only about 16 diners each night which requires pre-booking well in advance.
Some of their well-known dishes include Dungeness crab with caviar, omakase, sweet shrimp, smoked mackerel, and tamago. It is located on 23rd Ave and has a facility for dine-in only.
Nodoguro is the place to visit if you are looking for the best sushi in the city along with an intimate dining experience that will last a lifetime.
10. Langbaan
Do you want to enjoy Thailand's flavors without actually traveling to Thailand? well, Langbaan is the place for that, no cap it is one of the best restaurants in Portland for Thai food lovers.
The name 'Langbaan' meaning 'back of the house' is also named so because of the behind-the-scenes dining experience showcasing various Thai techniques, stories, ingredients, and inspirations behind their preparation.
If you are curious about Thai street food, Langbaan offers Miang Som which is shrimp with cara cara orange sprinkled with peanuts, coconut, and betel leaf, and Gae Yang which is the preparation of lamb with cumin, green mango, and prik nam plaa, and Guay Tiew Ped, which is specially prepared duck with apricot, jicama, and broccolini.
Langbaan is located in Portland inside Phuket Cafe in Northwest 23rd Place and has only a dine-in facility with pre-booking seats for the full experience.
Conclusion
That's it for now, here I shared my personal favorite best restaurants in Portland.
Portland has a restaurant for almost every cuisine, be it Thai, Japanese, Korean, South American, Middle Eastern, or any other, for being a food-centric city. They are not limited to one type of food, but in fact, are home to all varieties of food loved by both locals as well as visitors alike.
From salads to farm-fresh foods to seafood and Mediterranean food, they have a wide range of choices, it is the perfect place for food lovers to explore and try out different flavors and try out dishes crafted by some of the best chefs in the world.
With this list of the best restaurants in Portland, you can find the perfect place to enjoy a great meal with the perfect atmosphere and ambiance.
Do let us know (by commenting below) about our list of best restaurants in Portland.